Inbox
Your Inbox tracks everything you need to do across all Workspaces.
Using the archive icon you can mark a row read or delete it depending on the type of notification.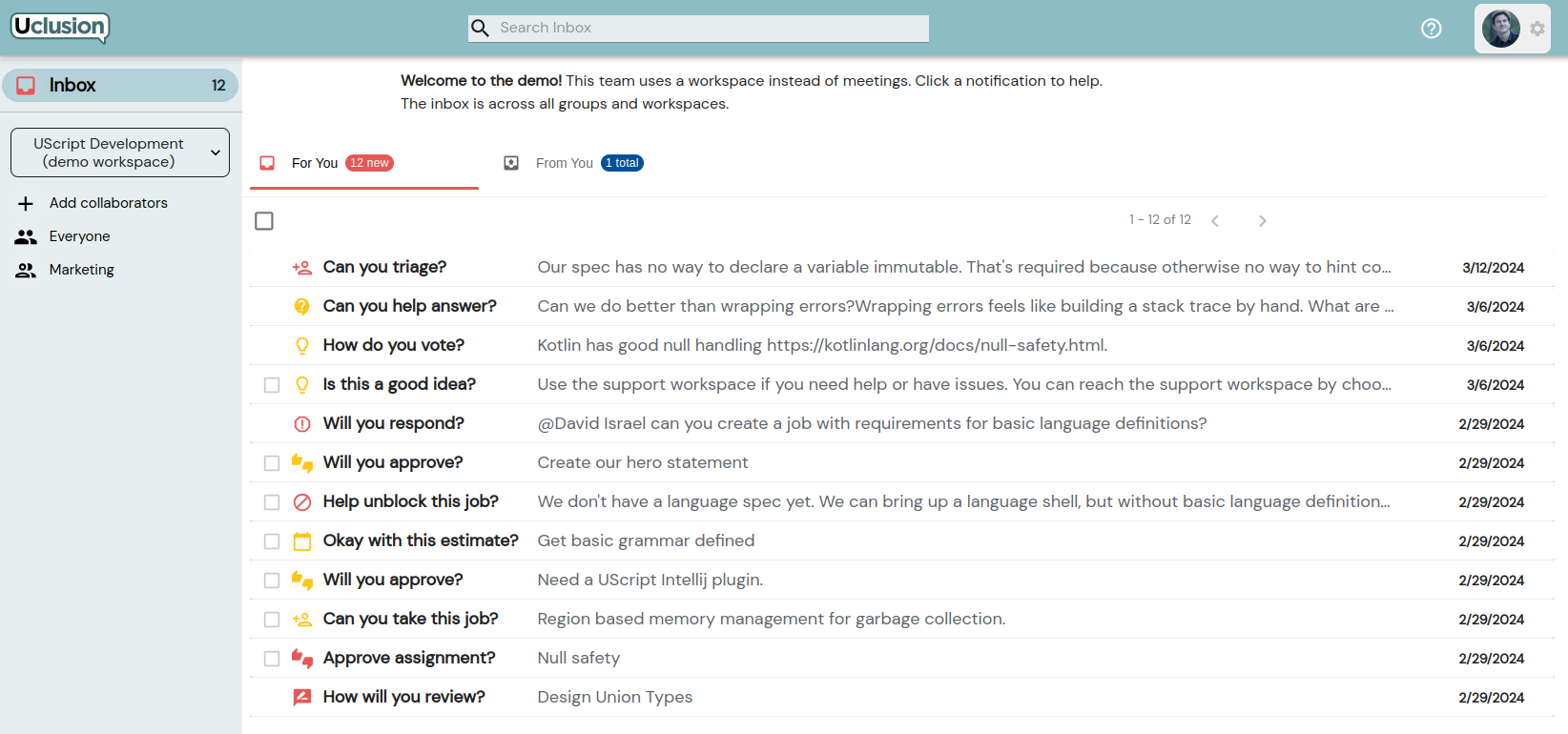 When you mark a notification read it also removes the highlighting around the item it is tracking. For instance an unread comment will have a red or yellow highlight around it depending on the priority of the notification. Archiving its corresponding notification from the Inbox or by using the 'Mark read' button removes this highlight.