User Configuration
Remember to set up a Gravatar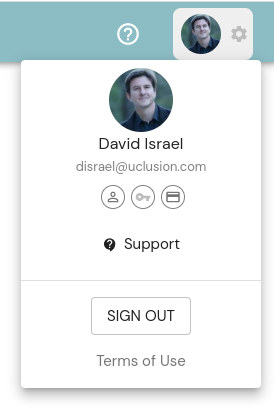 From the identity drop-down you can change your:
Notification preferences - add Slack integration or change email or Slack settings to notify more or less often
Password - this does not apply to accounts created from Github or Google
Billing - change payment method or apply discounts
Avatar - Uclusion leverages Gravatars which are recognized by many systems
Setting up a Gravatar
Clicking on 'Change your avatar' will take you to the Gravitar sign in page. If you have a Wordpress account you can sign in and create your Gravatar. If you don't have a Wordpress account you will be prompted to create a free account.
Once you have your Wordpress account, you can return to the Gravatar sign in page and sign in and proceed. Once created, your Gravatar may take a little while to show up in Uclusion.