Email
By default Uclusion sends a digest to the email in your account.
Warning
Email integration only notifies when you have a new critical notification.

You can disable email integration by going to the identity drop-down in the upper right-hand corner and choosing notification preferences which is the first icon under your email address.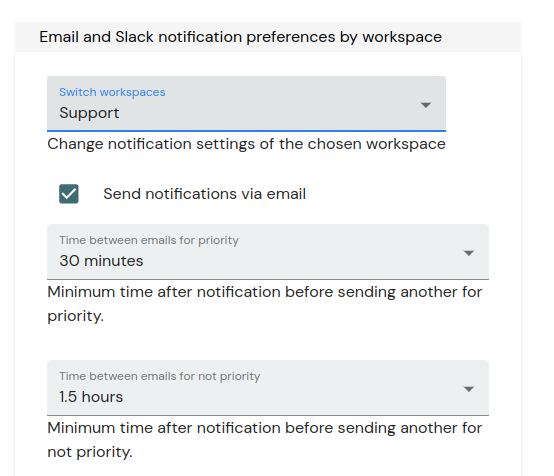 Unclick email enabled and click the 'Update Preferences' button.