Uclusion helps development instead of just monitoring it.
After creating a Workspace, the page navigation allows you to quickly find things:
You can switch Workspaces or create a new one from the drop down at the top of the navigation: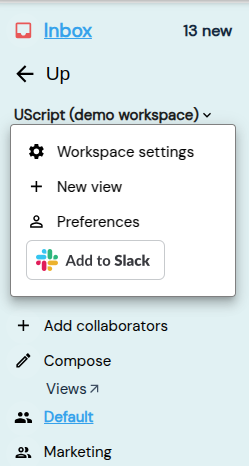 When you search counts indicate how many of each type found searched.
To search archived Workspaces go to 'Archive' from your Inbox:
On the left nav in your Inbox there is also a settings gear for changing notification preferences.